Setting the Standard for
Food Safety and Pest
Management Solutions
Our strong industry reputation is
based on our personal attention
and proven results.
Your Trusted Partner To Guide Your Business in
Complying With All Regulatory Industry Standards
Celebrating our 20th anniversary, we offer services at a state, regional, and national level with industry-recognized excellence in pest management and food safety. RK Environmental Services (RKE) specializes in professional integrated pest management designed exclusively for food, pharmaceutical, and related industries.
Ranked in the top 100 pest management firms in the United States, we are #1 in providing Integrated Pest Management (IPM) services to the food industry. With decades of experience and expertise in regulatory & food safety standards, RKE is uniquely qualified to provide comprehensive food safety solutions and professional pest management for your business. 
Personalized solutions for all of your facility, pest management, and food safety needs. We are experts in all 3rd party & corporate audit schemes and governmental regulations, including BRC, SQF & FSMA.
Our sister business, CFS, offers full-service food safety solutions with personalized consulting, auditing, and training for your company & employees, protecting your business and paving new pathways for growth.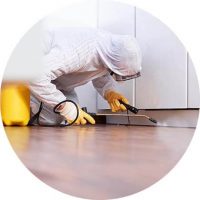 With expertise stemming from decades of experience in regulatory & food safety standards, and a focus on brand protection, RKE is #1 in providing Integrated Pest Management (IPM) services to the food industry.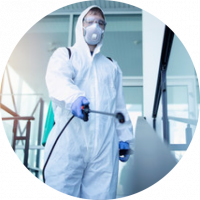 EFFECTIVE VIRUCIDAL SOLUTIONS
The largest food manufacturers in the country have relied on our custom Virucidal Program Service, specialized training, and business continuity training to protect their employees since the beginning of the pandemic.
EXPERT FUMIGATION SERVICES
RKE's fumigation specialists ensure the highest level of safety while delivering effective results to protect your business's products and facilities with cost effective, non-disruptive services.
The largest pharmaceutical corporations rely on RKE for product safety & brand protection. We specialize in regulatory requirements, with cost-effective & personalized solutions for your business.
COST EFFECTIVE BIRD MANAGEMENT
RKE offers customized solutions to protect your facility and products against pest birds. Our methods are cost-effective and humane, including physical barriers and visual or auditory repellents.
We provide an effective & humane system to monitor your facility for pests remotely, helping to protect your business by monitoring bait traps on the exterior & interior of your facility from afar.
Meaningful Data Analytics
RKE utilizes a variety of analytic data to provide you the most effective solutions based on your unique needs and results.